We can supply confidential shredding bags made of paper or polypropylene to collect your confidential waste before taking it away to be destroyed.
The confidential sacks are completely recyclable, and therefore when filled they can simply be put through our shredder on-site or off-site.
Our shredding sacks are an ideal solution for small or regular collections where a lockable console or shredding bin is not required. Alternatively, Shredall can offer a one-off bulk confidential waste disposal.
Get in touch today to purchase confidential waste bags and arrange collections.
Our confidential shredding bags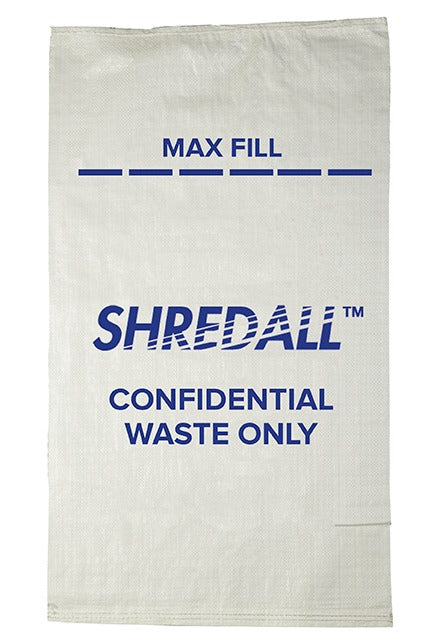 Description: Polypropylene
Capacity: 25kg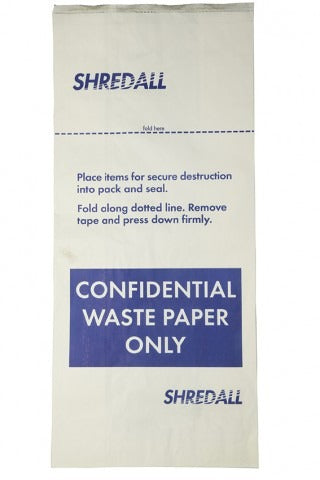 Description: Paper
Capacity: 25kg
Delivery and collection of your confidential waste bags
The process of arranging for us to drop off and pick up your confidential shredding bags is simple and designed to work around you: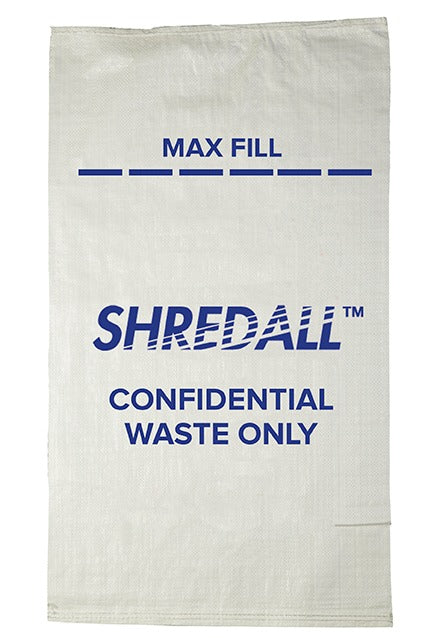 What can our confidential shredding bags be used for?
Our confidential waste bags are ideal for small one-off collections or regular collections where the quantity of paper waste is limited. Each sack has a maximum capacity of 25kg. They are completely recyclable, making them an environmentally friendly option.
For larger amounts of confidential waste, you may want to consider using a lockable console or shredding bin. These are more suitable if your business produces large quantities of paper waste and can be purchased in a range of sizes to suit any requirement.
"I have used Shredall for a number of years across the UK including Aerospace, Pharmaceutical, Nuclear Power plants and our Oil and Gas clients from Portsmouth to Aberdeen. I have never received a complaint and always found their service to be secure, efficient, fully compliant and cost effective.