Shredding, Recycling and the Environment
Commercial recycling is a crucial part to making sure we all do our bit for the environment. At Shredall SDS Group, we want to work with you to help make your business greener.
Awarded to us from a selection of awards bodiesWe take an eco-friendly approach to destroying confidential data by following the guidelines set out in our ISO 14001 Environmental Certification. We also pride ourselves in being experts in shredding, recycling and the environment by sharing our knowledge.
Recycle your paper and say no to landfill
We recycle 100% of paper waste, including cardboard. We are committed to making sure that none of the waste we recycle goes to landfill. All the paper we shred is baled on our site and goes on to be recycled into other paper, tissue and related products. and organisations, it's always great to have our hard work and commitment acknowledged. See some of our greatest achievements below: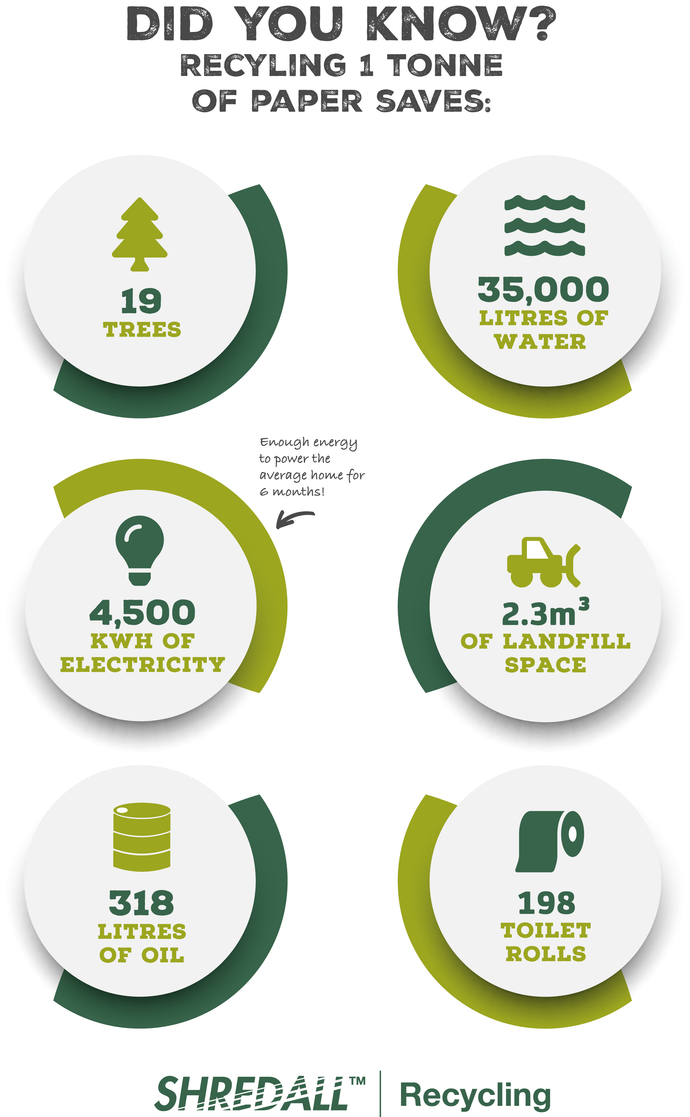 How can businesses remain environmentally friendly without compromising confidentiality and security?
Placing a document in an unsecure recycling bin carries certain data security risks. Shredding paper not only ensures document security, but it also reduces an organisation's carbon footprint. For businesses that use a professional document destruction company, they have the additional peace of mind knowing that their business or customer information is being securely destroyed and recycled at UK paper mills.
Simply set up regular shredding service to eliminate a key source of data theft and to lessen your waste output by shredding at a very reasonable cost.
Get started by speaking to our team for advice on combining document security with environmental responsibility.
Our commitment to the environment goes beyond recycling paper documents with the latest addition of our paper cup recycling scheme, hard drive destruction and textile shredding. We are constantly looking for ways we can make an even greener future.