Welcome to our employee recognition page. We have launched an employee recognition scheme to recognise and celebrate our teams hard work and dedication. The winner is communicated across the business and to our customers every month.
2023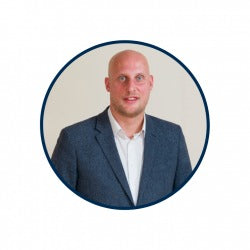 Ben Shipley
Group Sales Manager
Ben is a long standing member of the Shredall SDS Group team and an extremely valued one. He is very hard working and a true asset to our company, most recently he has secured some great new business for the organisation. This recognition is very well deserved.
Congratulations Ben | September 2023 Winner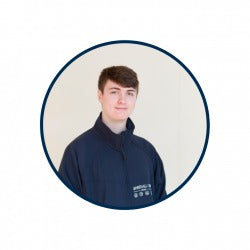 Cameron Phillips
Compliance Apprentice
As Cameron comes towards the end of his Apprenticeship, heading into a permanent role in the business, he continues to perform at a high level. He has assisted with the implementation of a new telephone system, taken ownership of annual carbon footprint calculations and supports colleagues on a range of other compliance and IT needs. This is a well-earned 3rd Employee of the Month for Cameron.
Congratulations Cameron | August 2023 Winner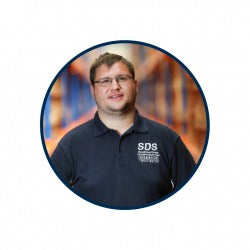 Denim Smith
SDS Document Storage Manager
Denim is a great asset to Shredall SDS Group. Most recently he has taken on many projects within his department, managing an influx of over 70,000 document storage boxes over multiple clients. He has been calm under pressure and worked very hard to get the job done. Thank you for your continuous hard work, we appreciate it!
Congratulations Denim | July 2023 Winner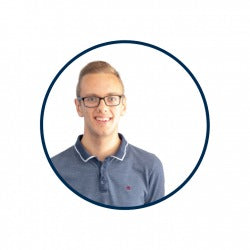 Matthew Orange
Shredall SDS Group Accounts Assistant
Matt is a real team player and a great asset to Shredall SDS Group. He is extremely knowledgeable and knows his role and the business inside out. No job is ever too much for Matt, he is punctual, friendly and very helpful to both our customers and the wider team.
Congratulations Matt | June 2023 Winner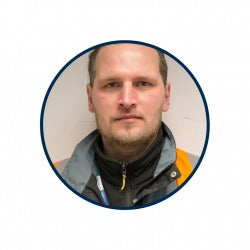 Lukasz Labuz
Shredall HGV Driver
Lukasz is an extremely hard worker. He's punctual and has recently worked very hard covering new runs and routes over the course of the month. He never complains, gets the job done and always has a smile on his face. He is a great asset to our team. Thank you Lukasz.
Congratulations Lukasz | May 2023 Winner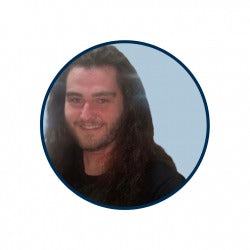 Paul Graham
Scotland Account Manager
Paul is very conscientious, offers great customer service, is extremely brand loyal and regularly exceeds targets. Paul is a pleasure to have around the office and we're lucky to have him on the team. Congratulations!
Congratulations Paul | April 2023 Winner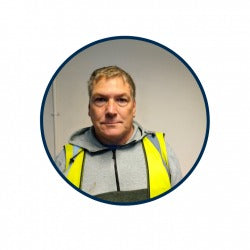 Phil Marshall
SDS Driver & Warehouse Operative
Phil is a consistent high performer for SDS and always goes that extra mile. He rises to any challenge and works at an extremely fast pace. He is very knowledgeable in all his work. Phil has been a crucial team member in numerous large projects over the past few months and he is someone SDS can trust to get the job done. Thank you for your hard work Phil.
Congratulations Phil | March 2023 Winner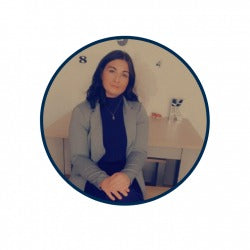 Laura Thomson
Operations Administrator
February 2023 | Laura is always first in the office and last out. She is very hard working and conscientious in all the work she does. Laura is great at getting everyone organised and is always happy to help, she is a massive asset to Shredall SDS Group and in particular the Scotland Depot.
Congratulations Laura | February 2023 Winner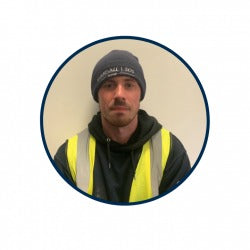 Lee Holroyd
Shredall Warehouse Operative
Lee has been recognised this month for his hard work and dedication. He has worked tirelessly within the depot and has had noticeably improved housekeeping, he has shown great attitude and has been a positive influence within the department. Lee has been doing more out of the depot and shown flexibility on the road proving he is responsible and a great team player.
Congratulations Lee | January 2023 Winner
2022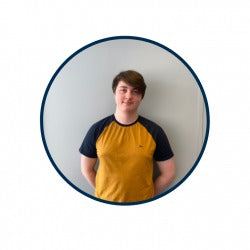 Cameron
Compliance Apprentice
Cameron has been a great support in new compliance work this month, taking ownership of complex spreadsheets for carbon footprint and the new information security risk assessment. His input has been invaluable, especially with many audits this month and not one non-conformance. He is extremely knowledgeable and helpful, no task or question is too much trouble and he will always help if he can. Merry Christmas!
Congratulations Cameron | December 2022 Winner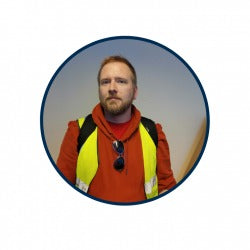 Johnathan Kidd
Driver & Warehouse Operative
Johnathan is a very happy person to have around the company, building customer relations through his positive can do attitude and always going beyond the call of duty to ensure the company's reputation is one of excellence. He is a team player and a pleasure to work with.
Congratulations Johnathan | November 2022 Winner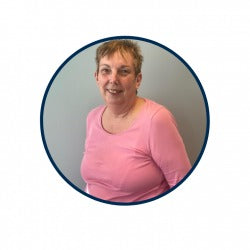 Carolyn Key
Credit Controller
Carolyn has been another key member in the successful change in operational software and has stuck to the task in hand. She is a hard working asset to the Group, her role plays a big part in the business and its running. Just recently she had a record breaking month and this is why she is this month's employee of the month! We want to thank her for all of her hard work and efforts, well done Carolyn.
Congratulations Carolyn | October 2022 Winner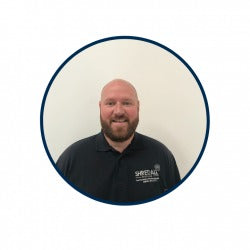 Robert McLellan
Shredall Scotland Supervisor
Robert has recently been promoted to supervisor. He has done an excellent job training our Scotland based drivers to use our new mobile operations software. His positive, 'can do' attitude means Shredall Scotland have fully integrated our new software into day to day operations. Robert is hard working. He stays after his shift to plan routes and help drivers with any problems they have encountered. Robert is a great asset to Shredall and deserves recognition for his hard work. Well done, Robert.
Congratulations | September 2022 Winner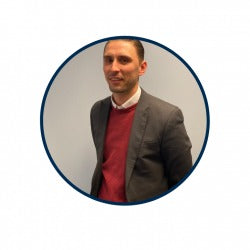 Troy Smith
Group Account Manager
Troy is a pleasure to have on board in a relatively new role for himself. He is constantly pushing forwards and smashing through targets set. Troy is hard working, a great team player and has been receiving great feedback from our clients, thank you Troy.
Congratulations | August 2022 Winner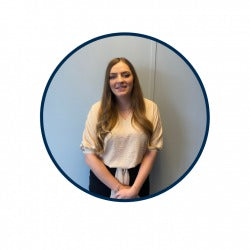 Fiona Smedley
Lead Administrator
Fiona is extremely hard working and demonstrates determination, resilience, and confidence in every-thing she pursues. She has recently worked a lot of overtime to help implement our new software, quickly grasping knowledge of the system and is now training other members of staff. Fiona has taken on a lead administrator role, supporting the sales team taking on a large workload, whilst working in a fast paced environment. Fiona is a great team player!
Congratulations Fiona | July 2022 Winner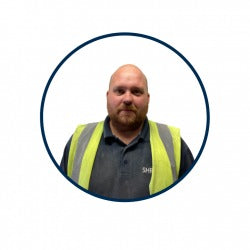 Martyn Wilkinson
Warehouse Operative/ Labourer
Shredall are extremely busy and have had a great month of production. Martyn has put the effort in with his team which has shown in record paper figures and site improvements in June. Martyn is a team player and well respected around the company. He's had the difficult task of improving the HQ depot's and outside areas. He has comminated well with SDS, working together on destructions ,resources and sharing equipment.
Congratulations Martyn | June 2022 Winner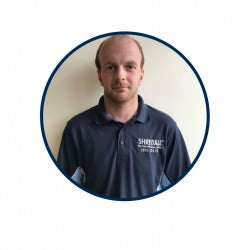 Sam Metcalf
Shredall Driver
Recognised for the second time in 6 months due to being a team player. Sam is always on hand to help at both Shredall and SDS Document Storage, he has a great personality and gets along with all of the team. Sam always goes above and beyond trying to get as much work done as possible, this includes going to the Scotland depot to help when needed.
Congratulations Sam | May 2022 Winner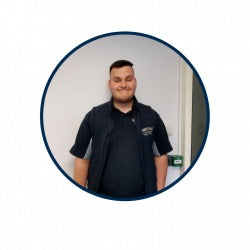 Craig McClellan
Warehouse Operative/ Labourer
Over the past few months Craig has shown a dedication and maturity beyond his years. He has just recently completed his apprenticeship and has continued to show great work ethic. Craig works away at least two nights a week, he's a constant gentleman and a pleasure to work with. Congratulations - this is very well deserved.
Congratulations Craig | April 2022 Winner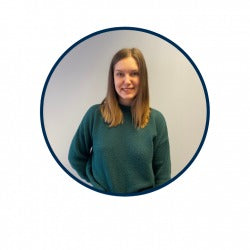 Noemie Bobillon
Assistant to Directors
Noemie is hard working, pragmatic and enthusiastic. She is always willing to help across multiple projects and is currently helping to transform the business by taking a lead role in implementing new software. She always brings her good sense of humour and smile to work each and every day!
Congratulations Noemie | March 2022 Winner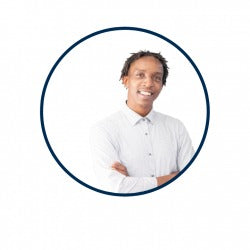 Clarence Moyo
Group Account Manager
Clarence deserves this month's recognition as he has consistently hit excellent sales figures all financial year. He has worked extra hard this month which hasn't gone unnoticed and always has a smile on his face. Clarence plays a crucial role in his team and the company's success.
Congratulations Clarence | February 2022 Winner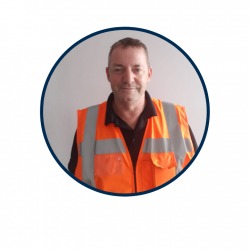 Edward McCormack
Shredall Scotland Warehouse Operative/ Driver
Eddie works hard and holds the company and its reputation close to his heart. He is professional, has excellent customer care skills and is very motivated. Eddie's hard work and dedication to the business since he started has been truly outstanding.
Congratulations Eddie | January 2022 Winner
2021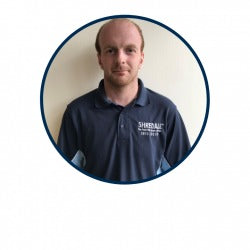 Sam Metcalf
Shredall Driver
Sam has been an asset to the operations team this month, he has assisted colleagues with their work load and has worked tirelessly on long runs servicing clients up and down the country.
Congratulations Sam | December 2021 Winner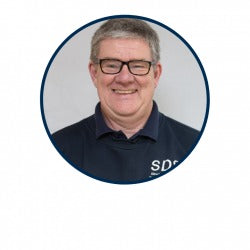 Dan Williams
SDS Document Storage & Scanning Driver
Dan is this month's winner. Dan has received several positive feedbacks this month and worked incredibly long hours to get jobs done. Dan will always try to help our customers where he can and is a great asset to SDS Document Storage and Scanning.
Congratulations Dan | November 2021 Winner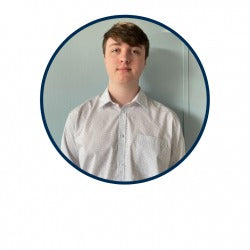 Cameron
Compliance Apprentice
Cameron is this month's winner, he is making an amazing impression across the business with his IT knowledge and hands on approach.
He has been really helpful on a couple of recent projects we are working on and a great person to work with.
Congratulations Cameron | October 2021 Winner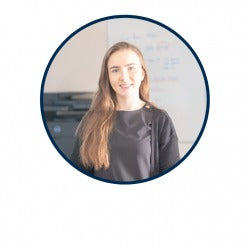 Katie
Business Administrator
Katie is a hardworking, polite, diligent worker who moves through large volumes of work with ease.
She keeps us on track with all contracts and has a large amount of knowledge. Katie is an absolute pleasure to have working here.
Congratulations Katie | September 2021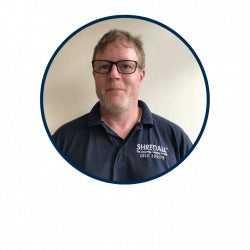 Jason Darling
Shredall Driver
Jason has been an outstanding member throughout the month of August, he has worked some long days with us in a busy period without a moan and inducted new starters into the business with his high standards and work ethic. Jason is extremely hardworking and is a pleasure to work with.
Congratulations Jason | August 2021 Winner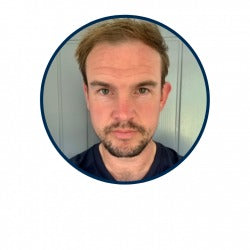 James Johnson
SDS Driver
James rises to the occasion constantly and has been a huge contributing factor to how well SDS Document Storage runs when managers are absent from the business. James has worked very well with other departments. He is calm and logical when problems arise. He uses initiative to self-teach parts of our software he didn't know about. He is friendly, hardworking and is doing a great job. Our customers really like James and often comment that nothing is too much trouble. He is a great asset to the company.

Congratulations James | July 2021 Winner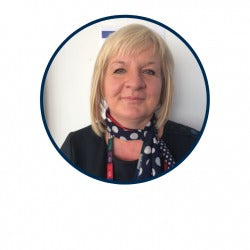 Karen
Scotland Office Manager
Karen is hardworking and passionate. She has turned her hand to lots of tasks, working 14 hour days and knows the process front to back. Karen is working hard to keep Scotland moving in the right direction and has turned her hand to almost everything in the Scotland depot through the month of June. She is a great team player and we are lucky to have her on board.

Congratulations Karen | June 2021 Winner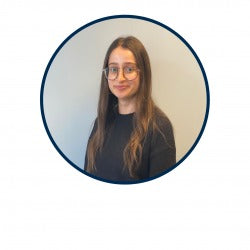 Kayleigh
Marketing and Business Executive
Always helpful, supportive and cheerful. Kayleigh has recently adjusted to a new role and has taken new responsibilities in her stride. Kayleigh is willing, organised and open to challenges. She works super hard (often in the background) simply making things happen! She has shown she is diligent, determined and hardworking and is a great asset to Shredall SDS Group.
Congratulations Kayleigh | May 2021 Winner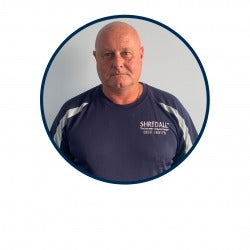 Derek
Shredall Driver
Derek has received fantastic customer feedback from numerous clients at multiple sites. He has also received this from the internal operations team. His personable approach and willingness to do more and help other members of the team has been apparent throughout the month, he is a pleasure to work with.
Derek has a can do attitude that has been noticed by a lot of colleagues at Shredall SDS Group.
Congratulations Derek | April 2021 Winner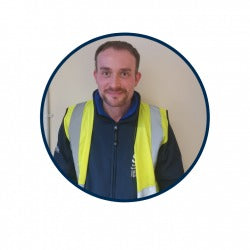 Matthew
SDS Warehouse Operative
Matthew Radford, Matt has only been with the SDS Document Storage side of the business for 3 months and has become a house favourite around the workplace. He has showed great work ethic and has an exemplary attitude. He is a happy and positive member of the team and is going over and beyond with a large project. He is working fast and is very accurate with his job, always going above and beyond what we ask of him and has mastered picking, refiling and destructions like he's been here for 5 years. Matt deserves massive credit for all his hard work.
Congratulations Matthew | March 2021 Winner
Robert
Scotland Business Development Executive
Robert has gone above and beyond in his role from Sales to Warehouse, Compliance and Operational matters too. He really has put everything into keeping things going, working hard and being a team player.

Congratulations | February 2021 Winner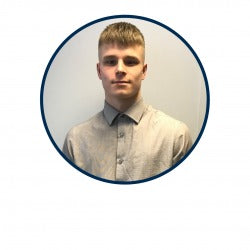 James
Operations & Compliance Apprentice
James has been recognised this month for his tireless support and drive in helping the business and team through the hefty compliance workload and ISO audit schedule that we have faced post-furlough.
Quite simply, his commitment, maturity and passion for his work have been invaluable. James goes over and beyond during the intense audit cycles and is very hands on.

Congratulations | January 2021 Winner
2020
John Senior
Shredall Labourer
John is a great guy, he's adaptable and isn't afraid of hard work. He's a team player, who will always do his best and is a great asset to Shredall SDS Group.
Congratulations | December 2020 Winner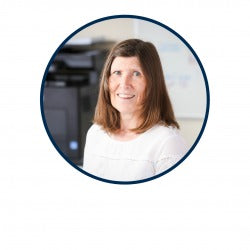 Maureen
Assistant Accountant
Maureen goes above and beyond with all her duties, whether that be completing the daily Covid cleaning in the mornings, loading and unloading dishwashers or dealing with invoices, credit notes and receipts.
Maureen is a team player , hugely reliable and always the first to arrive at the office in the morning. Maureen always completes her job tasks and anything requested from her with no questions asked.
Congratulations Maureen | November 2020 Winner