We offer a one-off shredding service and priority shredding service to businesses around the country.
Now more than ever businesses need flexible secure document disposal, which is why we offer a fully compliant one-off shredding service, as well as our priority shredding service that can get your documents shredded in 24 hours if you need it. Our GDPR-compliant team is on hand to visit your home or office on an ad hoc basis and destroy paper documents, products, hard drives and other media formats.
Documents can quickly build up in offices and homes, leaving businesses vulnerable to sensitive data being stolen. If your premises are overflowing with storage boxes and files it may be time to invest in a one-off ad hoc shredding service, or an express shredding service to quickly get rid of documents. Due to the industrial size of our collection vans and advanced cross-cut shredding equipment, we are well placed to support you with one-off shredding no matter the level of your requirement.
We're also set apart from smaller one-off shredding service providers by our market-leading security processes and professionalism. As a nationwide commercial information management partner, we only hire security-vetted team members to oversee the shredding of your confidential documents. Our vans are also MOD-approved and we email you a certificate of data destruction once the shredding process is complete, ensuring that your data is safe throughout.
Should you choose to carry out your one-off shredding service at one of our depots instead, we follow a separate procedure to ensure GDPR compliance:
Expedite your shredding with our priority paper shredding services
Our priority shredding services give you peace of mind that your shredding will be carried out in as little as 24 hours. Whether you're needing to move offices fast, are preparing for an audit, or are simply wanting to quickly declutter, our express shredding will help expedite the process. As with all of our other shredding services, 100% of your confidential waste will be recycled and you will receive a certificate of destruction as confirmation.
This is a premium shredding service that is subject to your service area and date availability.
If you're in need of priority shredding services, please call us on 03333 555 100 to discuss your requirements.
Priority Shredding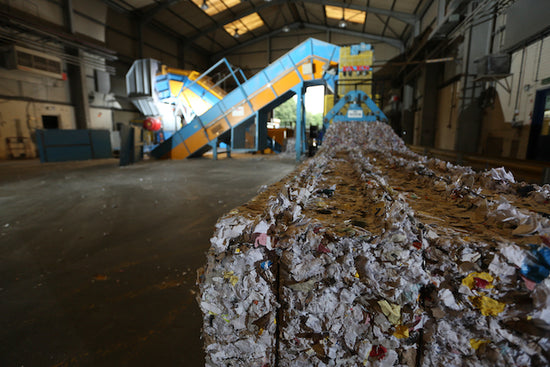 Why choose Shredall SDS Group as your document shredding service provider?
A family run company you can trust.
Our fully vetted team provides a complete audit trail of confidential waste, from the minute it leaves your site right up to the final invoice. A Certificate of Destruction is given for every shredding service.

One supplier for all of your needs.
We can handle your paper documentation throughout its entire life cycle. Our team provides total information management, including shredding, storage, scanning and recycling.

We're flexible to suit you.
Whether you need a one-off, scheduled, home, bulk, on-site or off-site service, our team provides professional shredding services wherever and whenever you require them.

We will never compromise.
We are proud to meet the highest standards of compliance for our industry. When you choose Shredall SDS Group, you can rest assured that your confidential documents are completely secure.

I just wanted to pop a note over to say your guy collected the shredding this afternoon and was really friendly and did a great job. The boxes weren't easy to lift and he just got on with it, even waited while I taped up a box that had been damaged by our forklift. Thank you.
Shredall SDS Group In Numbers
One-off shredding FAQs
Below, we've answered some of the most common questions that clients ask about our ad hoc shredding services. If you can't find the answer you're looking for here, don't worry – just get in touch.
Are your ad-hoc shredding services on site or off site?
If I choose off-site, where will my confidential documents be taken?

Once we've collected the documents from your home or office, our security vetted and DBS-checked staff will take them to one of our secure facilities across the UK to be shredded and recycled. You can check up on their journey using our innovative tracking software.
Do you only offer ad hoc shredding services?

No, we also offer our full range of information management services on a scheduled basis. If you intend to use our services on more than one occasion, you will save money by switching over to a weekly or monthly schedule.
How much notice do you need before an ad hoc collection?

We would suggest giving us plenty of notice when organising an ad hoc collection. Under normal circumstances, we'll arrange a service within one week. However, we always try to be as accommodating as possible and it could be within 24 hours.
What happens to all of the paper once you've shredded it?
Do you offer express shredding services?

Yes. We offer a priority shredding service that can get your documents shredded in as little as 24 hours, and up to a maximum of 5 days. This is subject to availability and location.
How do I request express shredding?

If you require fast shredding services, please get in touch as soon as possible with our team to discuss your requirements by calling us on 0115 896 0860. Please state the time period in which you need your priority shredding, and we will be as accommodating as possible to your requirements.