At Shredall SDS Group we have built our business around helping our customers fulfil their business needs by providing solutions that protect their confidential data, reputation and safeguard the environment
Living our values
As a family run business, we understand that staying true to our values is the thing that drives us forward. They're the principles that guide how we operate across the business. These core values underpin our everyday behaviours and future strategy.
Mission Statement
To securely shred, store and scan confidential information for businesses nationwide, while ensuring compliance and customer satisfaction
Vision Statement
Through our focus on customer service and continuous improvements, we will be recognised for our performance as the top data security provider in the UK.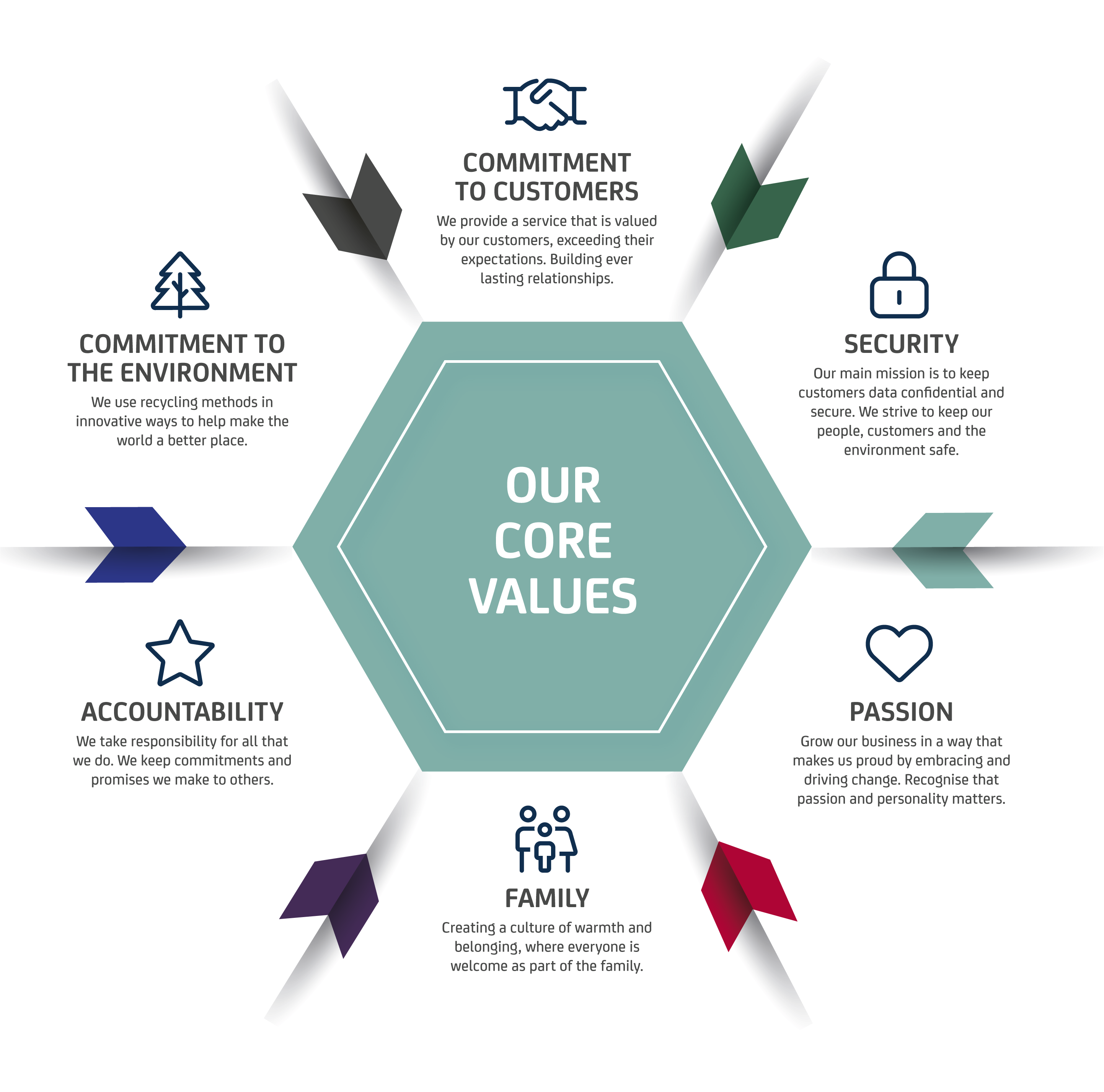 I've had zero complaints about Shredall and I can confirm that every time I see your staff coming to collect confidential waste from my building they are always very professional and helpful with any staff that approach them for advice. Thanks again