Whether you are working from home or in an office, secure document management will always be required to ensure GDPR compliance and prevent the loss of confidential data.
If you are new to remote working and unsure of how to look after your documents, we can help by providing you with all the information you need to stay on top of your files.
Remote worker data protection
Keeping both your personal and customer data secure whilst working from home can be even more challenging than being at the office. While digital copies can be misplaced, the biggest risk of a security breach is still posed by hard copy documents.
When working for home, you don't have the same capacity to ensure the security of paper documents, internet and electronic documents – and without shredding consoles and secure storage facilities, files can easily go missing or end up in the wrong hands.
Organising your documents by keeping them together and implementing a filing system is essential to ensure things don't go missing. Equally, it's important to stay on top of your data and documents by setting company policies and providing training to your staff.
Disposing of electronic equipment
Employees working from home will be constantly editing and creating documents containing sensitive information (budgets, spreadsheets, client data, etc). Even if they delete those types of documents from their computer, the document will remain on the computer hard drive memory.
It's vital to manage the disposal of any old IT hard drive equipment. This can either happen outside of your house using our mobile shredding vehicles or at our secure depot, ensuring all data is erased for good.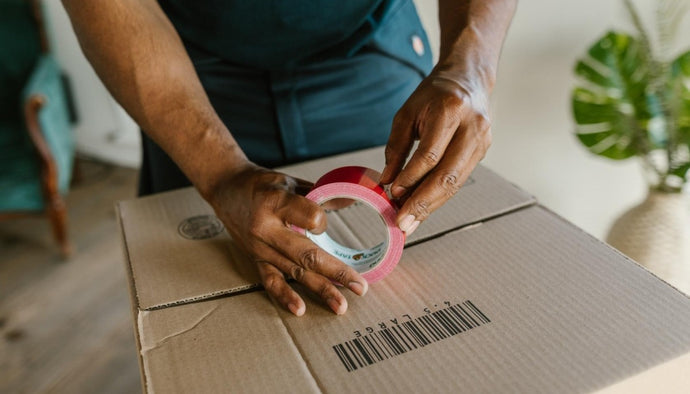 Making space in your home
Many people struggle to find space for documents when they're working from home, which can quickly lead to stacks of paper pilling up; at the same time, going fully digital is often too expensive and time consuming for many smaller firms.
Storing your documents in one of our secure warehouses can provide a number of benefits for you and your business:
Document storage keeps your records safe and easy to access at any time;
You'll save time on administration and space in your employees' homes;
Our records management services include tracked and indexed hard copy storage, media vault services and UK wide collection/delivery.
Our document indexing service also improves your chances of locating the right document first time with enhanced data quality- we cleanse data by interpreting abbreviations, running spell checks and identifying missing or potentially incorrect data. Any file that is indexed can be located easily and delivered back to your home or scanned to your device.
Store and retrieve your digital records
Digitizing your files frees up space in your home and limits the amount of paperwork you have lying around that can easily be lost or stolen. A cloud-based document management platform makes it easy to create, access and share protected documents from any device.
The information scanned can be sent directly to your mobile phone or desktop, or it can be digitised onto our document management software allowing you to securely retrieve, view, email and/or print your digital documents instantly. Files can be protected and kept confidential while being able to share them with your team members.
Our scan-on-demand service allows you to store your paper records in our warehouse and, if you need urgent access to a document, we convert it into a digital file and email a link straight to your desktop. Keeping digital conversion costs to a minimum, while giving you as much or as little access to your files as you need.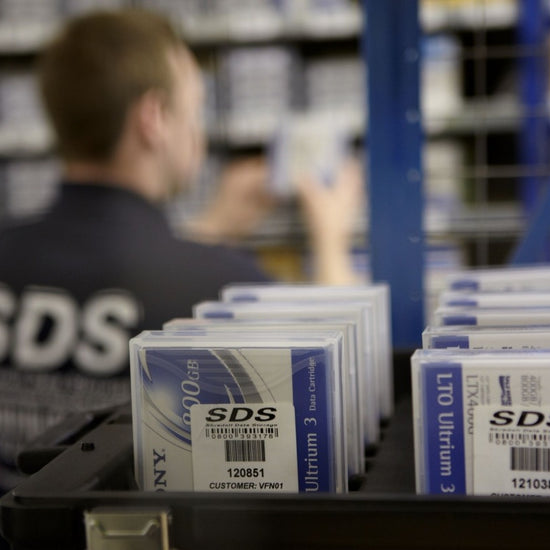 How we can help
Whether you're looking to shred files, dispose of electrical equipment, or store company records, there are plenty of ways we can help you to manage your documents whilst remote working:
We can dispose of any confidential files and waste, providing a certificate of destruction as evidence of its removal.
Shredall SDS Group manage the entire document life cycle while staying compliant by using our scanning software to access your files from home.
We make space in you and your employees' homes by storing your documents at our secure warehouse. We can index your paper records for quick retrieval.
We offer a pay-as-you-go plan with our scan-on-demand service.
I've had zero complaints about Shredall and I can confirm that every time I see your staff coming to collect confidential waste from my building they are always very professional and helpful with any staff that approach them for advice. Thanks again