Shredall offers secure shredding services in Nottingham and throughout the East Midlands from our facility in Bestwood Village. Founded in 1997, we are the region's leading confidential waste disposal experts, providing a wide range of services from document shredding and recycling through to textile shredding and hard drive destruction.
Whatever your requirements, our friendly yet professional team can accommodate: we can carry out document shredding in Nottingham on-site or off-site, and can arrange scheduled shredding services or provide one-off assistance at your convenience.
Offering the highest of standards and exceptional customer service, we have earned a reputation as the go-to shredding company in the area and are trusted by hundreds of local businesses. Unlike small local providers, we specialise in advanced commercial-scale shredding, using state-of-the-art industrial equipment.
When you choose us, you'll also gain peace of mind knowing that your data will be destroyed with EN15713 security level 3 cross-cut shredding equipment. We are a verified carbon neutral company and recycle 100% of all paper waste, to ensure that your items are disposed of according to the highest sustainability standards.
A personal Nottingham shredding service from a national firm
Despite our national reach, we are a Nottingham-based family firm at heart. We are committed to providing the best confidential waste disposal service to the businesses in our area, and building a relationship with you so that you can be confident that your business's needs are known and met.
The material that Nottingham businesses need shredding is often sensitive in nature, and it is essential that you are able to completely trust the company that you are working with to maintain the highest level of security. That is why we have invested in our Nottingham facilities to make sure they are up-to-date and completely secure, and why we offer on-site shredding for companies that want documents to be disposed of on their own premises.
All of our shredding services in Nottingham come with aCertificate of Destructionon completion as standard. We provide end-to-end tracking and GPS-tracked vehicles to ensure full chain of custody, giving you the peace of mind that comes with knowing where your confidential waste is at every stage of its journey.
Shredall SDS Group's Nottingham shredding facility in Bestwood Village
Our main facility is located just outside of Nottingham city centre at an easy-to-access location. The flexibility that we have from our Nottingham facility means that we can bring the best of our confidential waste disposal services to your door thanks to our fleet of high-security, MOD-approved vehicles.
The Nottingham depot includes a state-of-the-art shredding machine, capable of shredding 22-30 tonnes of paper every day and utilising an advanced cross-cut shredding technique to ensure that your confidential information is irretrievably destroyed. When you choose Shredall SDS Group, you can rest assured that you're benefiting from the most secure document shredding service in Nottingham.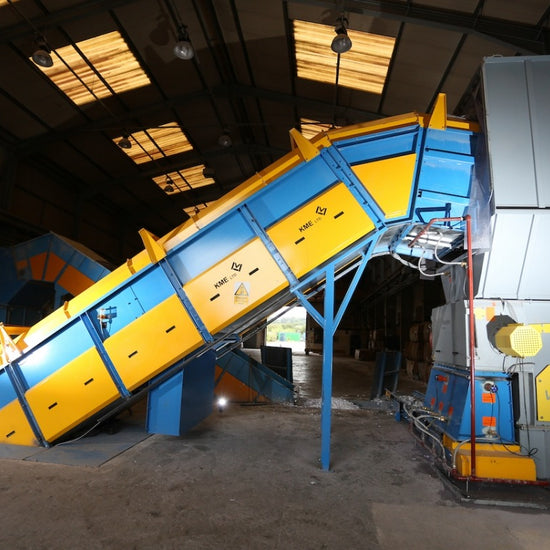 Why choose Shredall SDS Group as your Nottingham shredding service provider?
Address / Contact
Shredall SDS Group Nottingham
Joy House,
Bestwood Business Park
Park Rd,
Bestwood Village,
Nottingham NG6 8TQ
T: 0115 896 0860
Mon-Fri 8am - 5pm
Shredding
Storage
Scanning
Recycling
Just wanted to say thanks to you and your colleagues for arranging / re-arranging where it has been a pleasure and seamless dealing with yourselves. Your operatives who were on site who were helpful, professional and a pleasure to deal with.